Mitchell Heating Services are experienced underfloor heating installers, with specific expertise in high-specification new build properties and extensions.  We design systems that are highly efficient, reliable and easy to use and maintain.
There are many benefits of underfloor heating that make it a perfect choice for a new heating system.  It maintains a constant, comfortable and even heat that is highly cost-efficient to run and easy to control.  Maintenance is minimal compared with radiators and it also frees up valuable wall space eliminating furniture/decorating compromises.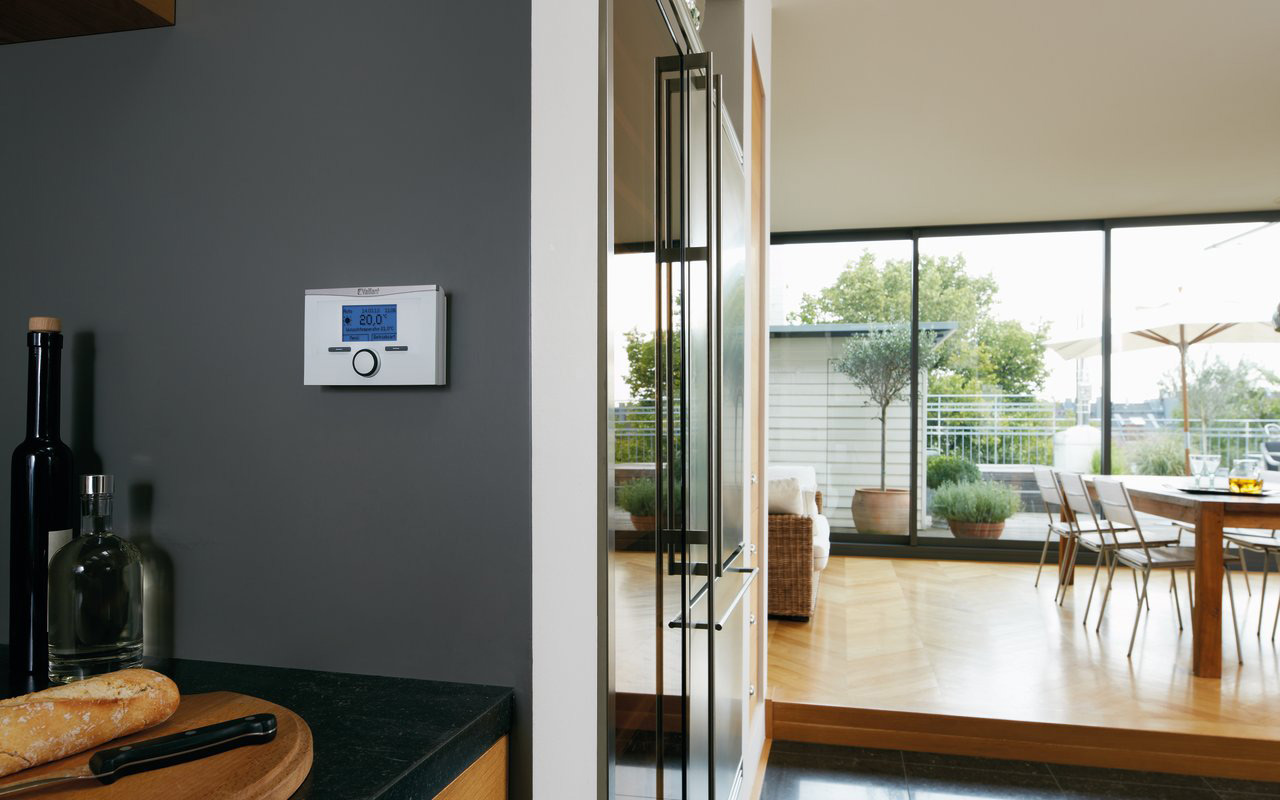 What are the benefits of underfloor heating over a conventional heating system?
It costs no more to install in new build properties or extensions
Highly efficient – around 15% cheaper to run than a conventional system
A much more even, comfortable heat – no more cold feet
Easy to control and maintain the correct temperature with remote app-based smart controls available
Invisible – no radiators to get in the way of furniture or decorating
Can be heated by a range of heat sources including gas boilers, oil boilers, solid fuel or renewable sources such as heat pumps and solar
Low maintenance (unlike radiators, valves and pipework
Underfloor heating installers in East Sussex – places we work
We install underfloor heating across East Sussex in the areas around Lewes, Heathfield, Uckfield, Hailsham, Eastbourne, and Bexhill.
We do work further afield on larger underfloor heating projects.
Please contact us if you'd like to find out more about where we work.
What do our customers say?
Mr Riddy

Customer

★ ★ ★ ★ ★

"Mitchell Plumbing & Heating have provided an excellent service for us over the years and we'll continue to use and recommend them."

Mr Burton

Hailsham

★ ★ ★ ★ ★

"New to the area and found the service to be helpful - friendly, and very professional.  Will use again."

Mr J Bennewith

Customer

★ ★ ★ ★ ★

"Sam was always very pleasant and easy to deal with.  The whole operation was carried out with the minimum of fuss or disturbance."

Ms David

Eastbourne

★ ★ ★ ★ ★

"Thank you for taking on this somewhat difficult job.  I now have confidence in the system and peace of mind!"

Mr & Mrs Winter

Customer

★ ★ ★ ★ ★

"We are absolutely delighted with the finished result!  All the team are exceptional, polite, great attention to detail and fastidious.  We could not have asked for more."

Mr Dove

Heathfield

★ ★ ★ ★ ★

"Thank you for your prompt response to our emergency"